Travellins Dangerous Mind "Hermine" *03.06.2017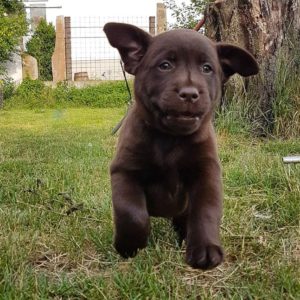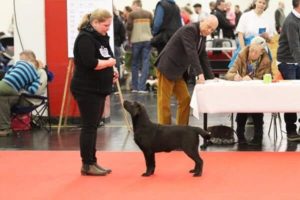 Die kleine Hermine schwimmt wie ein Fisch, wuchtet Prügel herum wie ein Holzrückepferd, ist aber, dem eigenem Empfinden nach, eine zarte Prinzessin. Abends klettert sie auf den Schoß, sitzt wie ein Kätzchen auf der Schulter (!) und spielt verzückt mit langem Haar.
Wir sind sehr gespannt auf die Entwicklung dieser kleinen Fee und auch wie lange unsere Schultern das noch aushalten.
Little Hermine swims like a fish, juggles the biggest branches, but remains a princess, in her own mind. In the evening she climbs on the lap, sits like a kitten on the shoulder (!) and plays with the hair.
We are looking eagerly forward to how this little faery will develop and how long our shoulders can keep up with her love.