Tjotte´s fits like a Glove "Barney" *27.1.2011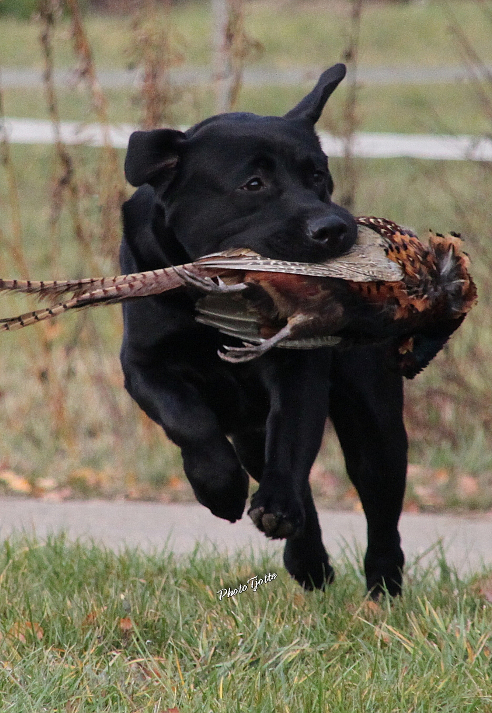 "I´m a rocket man!"
Schon frühmorgens ist Barney bester Laune.
Wer den Spruch "Raketenbarney" erfunden hat, lässt sich nicht mehr feststellen.
Wir stellen jedoch fest: Es paßt.
Barney beschleunigt von 0 auf 100 in 0,3 Sekunden.
Warum? Weils Spaß macht! Man ist schneller bei den Freunden, schneller weg und wieder da und vor allem schneller im Wasser.
Mit nichts kann man Barney eine größere Freude machen als mit einem Ausflug zum Wasser, dem Anstellen des Gartenschlauchs, dem Befüllen seiner Bademuschel oder schlicht einem gefüllten Wassernapf. Wasser ist seine große Leidenschaft!
Barney lebt bei Barbara Mc Lure in Winkelhaid.
"I´m a rocket man!"
First thing in the morning Barney is in his best mood.
Who invented the name "Rocketbarney" we cannot recall, but we have to say: it fits.
Barney speeds up from 0 to 100 in 0,3 seconds.
Why? Because its fun! You are quicker with your friends, faster gone and most of all faster in the water!
Nothing is better for Barney than visiting a lake, stream, creek or even puddle. Water is his greatest pleasure!
Barney lives with Barbara Mc Lure in Winkelhaid.