Handle with Care Anakin Skywalker "Solomon" *18.01.2016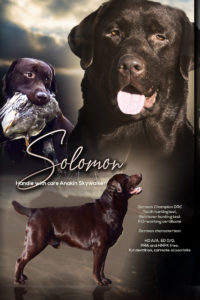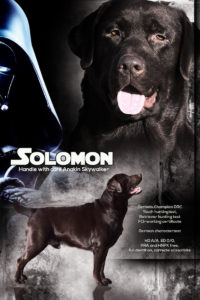 Wie sein Vater und sein Großvater ist Solomon ein echter Peacekeeper – noch nie hatte er mit irgendeinem Hund Streit, egal ob deutscher Jagdterrier, Schnauzer und Co.:
Er findet alle super.
Auch mit Welpen, die längst allen anderen zu lästig geworden sind, hat er eine unendliche Geduld und spielt ganz vorsichtig lustige Babyspiele mit ihnen.
Dabei ist Solomon kein Langweiler – die JP/LR absolvierte er als Suchensieger mit 1000 Volt und auch auf der großen Bühne im Showring zeigt er, was in ihm steckt. Unkompliziert und fröhlich ist er stets für alles zu haben!
Ahnentafel und Auswertungen finden sie hier.
Solomon lebt bei seiner Besitzerin Dagmar Sather in der Nähe von Gerolfingen, Deckanfragen richten Sie bitte an Nina Grosser unter 0157 3 876 5218.
Much like his father and grandfahter, Solomon is a real peacekeeper. He never got into a fight with another dog no matter the breed, he thinks everybody is just great!
Also with puppies he shows saintly paitence, after everybody else in the group left for a nap, Solomon is still around playing fun games with the little ones.
But he is anything but boring! The first hunting test he finished as "Suchensieger" with 1000 volt and even in the international showring he loves to shine. Effortless and happy, he is always ready for everything. Solomon lives with his owner Dagmar Sather close to Gerolfingen.
Here is the link to his pedigree.  For more information please contact Nina Grosser at 0049 1573 8765218.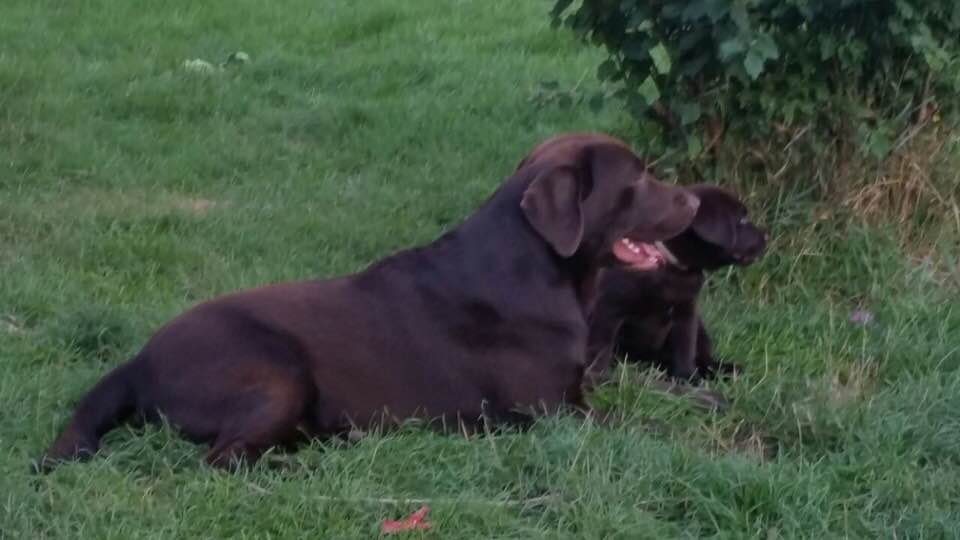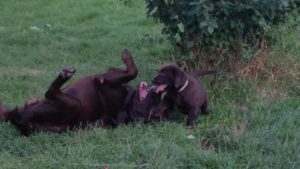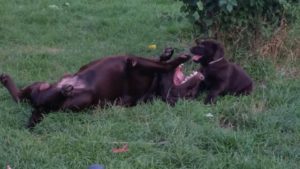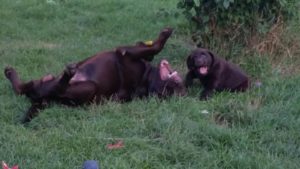 Solomon with Travellins Dodge Dakota