Travellins Bull Rider "Bruno" *09.05.2009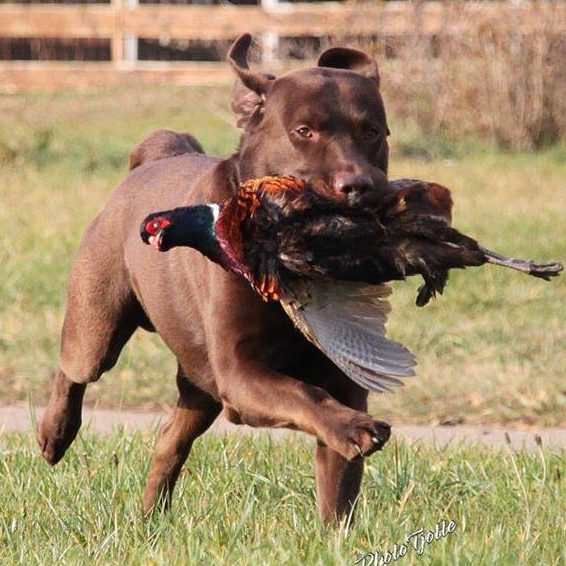 Von Hunden und Menschen ist Bruno labradortypisch begeistert – wen zuerst küssen, begrüßen, bespielen? Dabei ist er ebenso fröhlich wie verträglich, mit Hunden jeder Alters- und Gewichtsklasse und der Star auf jedem Kindergeburtstag.
Kurios an Bruno: Er ist ein mäkeliger Fresser: Käse? Ne, lass mal. Fruchtzwerg? Nein Danke!
Wie sein Vater Tomtom hat er Spaß am artig sein und hat tatsächlich selbst als Welpe nie etwas kaputt gemacht.
Bruno lebt mit seiner Familie im schönen Waghäusl, Deckanfragen richten Sie bitte an Nina Grosser unter 0157 3 876 5218.
People and dogs envoke labradorstyle enthusiasm in Bruno – who wants to be kissed first, who to say 'hi' to, who to play with? He is as happy as he is compatible with dogs of any age or size and he is the shining star at any kids birthday party.
Curiously he is a picky eater: Cheese? Nah, that's ok. Strawberry flavored yoghurt? Not really!
Just like his Father Tomtom he enjoys being a good boy and never destroyed anything, even as a puppy.
Bruno lives with his owner in Waghäusl, for further information please contact Nina Grosser @ 0049 1573 8765218.