Great Gatsby of Heart Vencedores "Mister Gatsby"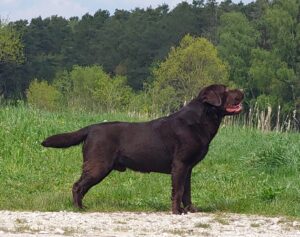 Great Gatsby of Heart Vencedores
(Mano du Taillis Madame  x
Sanshine Angelic Beauty Vencedores)
Breeder: Oxana Shevtsova
Mister Gatsby kam noch vor dem Krieg den weiten Weg aus der Ukraine zu uns.
Er hat stets gute Laune. Von Morgens bis Abends trifft man auf einen glücklichen Hund – meist mit einem seiner vielen Stofftiere.
Bei seiner Arbeit in der Schule ist er bei allen sehr beliebt: obwohl er riesig wie ein Grizzlybär ist, ist er mit den Kindern sanft und achtsam.
Mister Gatsby came all the way from Ukraine to us, before the war started. He is really always good mood. From dusk till dawn he is smiling and likes to play with his stuffed toys. He started working at school and all the kinds love to be around with this huge dog that looks like a grizzly but is so nice and gentel.