Dark Spirit of Claymore Roses "Florentina" *09.02.2015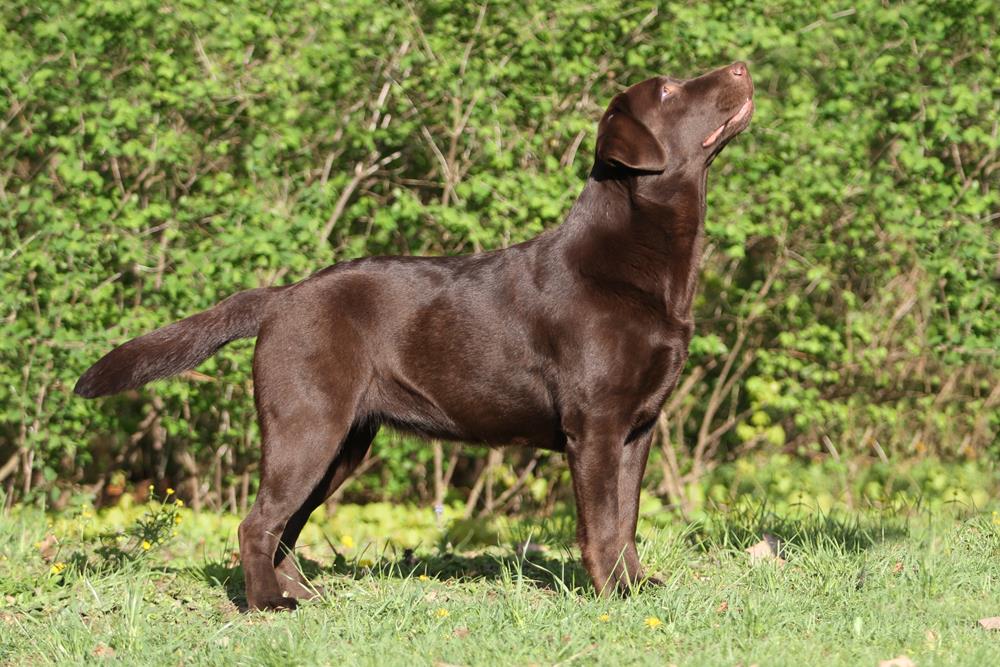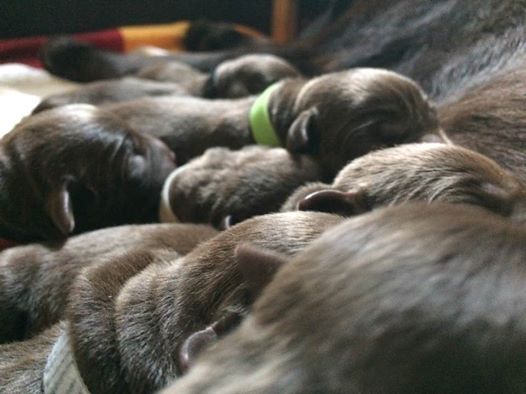 Florentina hat klare Vorstellungen von ihrem Leben. Eine davon heisst:
Lieber tot, als zweite. Noch nie haben wir einen Hund so schnell schwimmen sehen,
noch keiner hat sich so mühelos in Abläufe der Schule integriert.
Dass sie bei den beiden von ihr gelaufenen Prüfungen jeweils Suchensiegerin wurde – klarer Fall.
Auch Ihre Gesundheitsauswertungen – besser geht's nicht, der Formwert: Vorzüglich.
Der erste Wurf: 12 Welpen, die bemuttert wurden, als wäre jedes ein "Einzelkind".
Wir sind sehr stolz auf diese – bereits jetzt – große Hundepersönlichkeit
und freuen uns darauf weiterhin mit ihr Schritt zu halten!
Florentina has clear expectations in life one of it is: Better dead than second place.
We've never seen a dog swim that fast, integrated into school life so effortless.
In both hunting test she came in first – of course!
Even her health tests came back flawless. Her first litter: 12 puppies and every single one of them she treated like royalty.
We are very proud of this – already – great dog personality and are eager to try and keep up with her!